Great Stuff Calendar

&nbsp&nbsp A page-a-day calendar that is full of fun bits. Each day has a new topic about historic people, places, science, trivia, word origins, famous quotes... Perfect for all ages.

&nbsp&nbsp Features things like: The Whole Kit and Caboodle, Doughboy, The Bee's Knees, Missouri Compromise, War of 1812, The First 10 Amendments, Solstices, Equinox, Lasers, Battle of Wounded Knee, Martinizing, Timbuktu, and lots lots more. Makes a great gift for anyone.

&nbsp&nbsp Also available in book form to enjoy over and over again.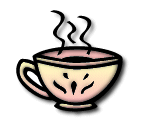 &nbsp&nbsp&nbsp&nbsp&nbsp&nbsp&nbsp&nbsp&nbsp &nbsp&nbsp&nbsp&nbsp&nbsp&nbsp&nbsp&nbsp&nbsp&nbsp&nbsp&nbsp
&nbsp2012 Great Stuff
Calendar
---


MindRacer Publishing J